FREE – Men's Conference/Retreat with Door Prizes
August 5 @ 10:00 am - 2:00 pm
Free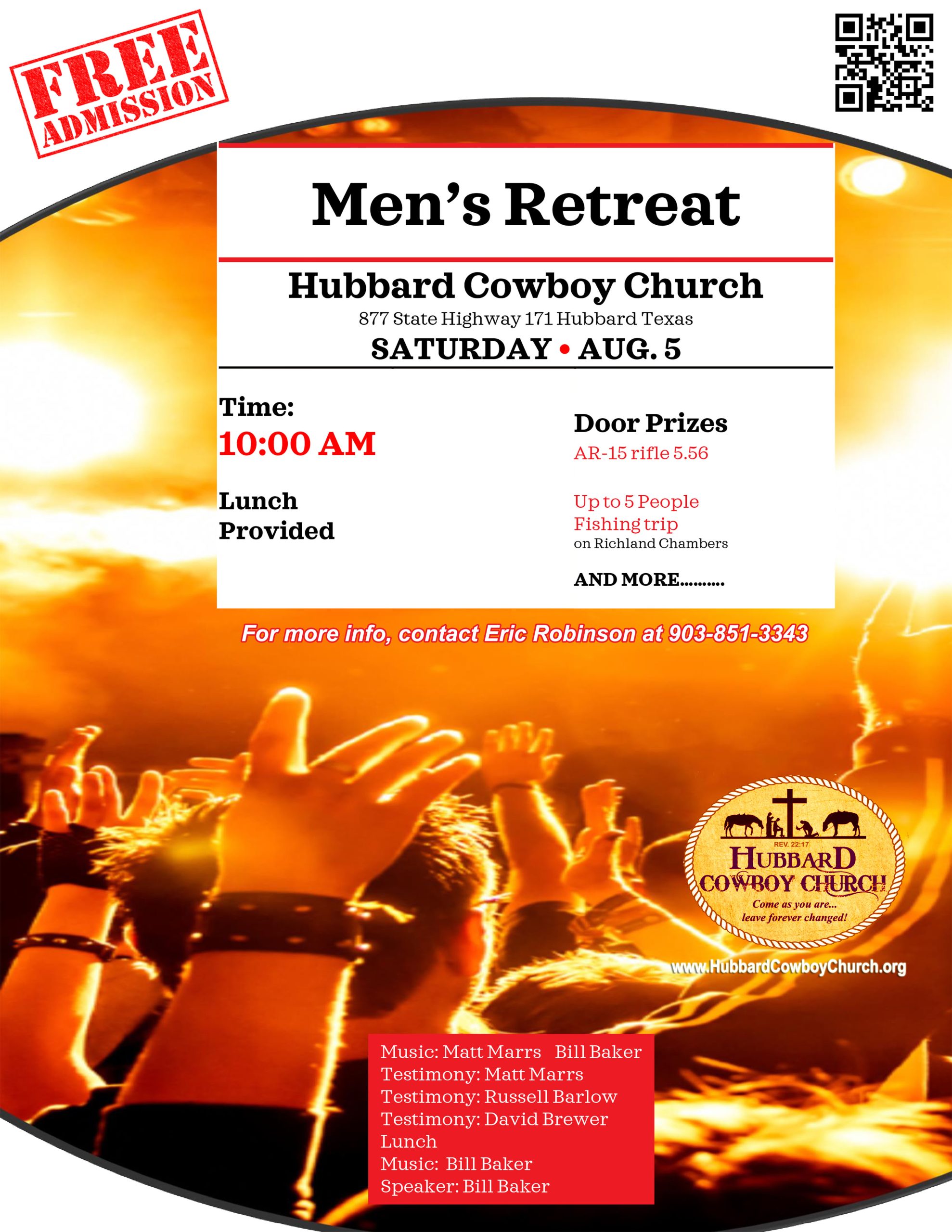 Doors will open at 9:00 am. The event will begin at 10:00 am. Lunch will be provided. Each attendee will receive a free raffle ticket for a chance to win some amazing door prizes including a guided fishing trip for up to 5 people, 2 firearms, and more!
Live music will be provided by Bill Baker and Matt Marrs.
Don't forget to make sure your friends and family know about this special time set aside for men to enjoy inspiration, fellowship, and food.
www.HubbardCowboyChurch.org