Walk Through Bethlehem
December 3 @ 6:00 pm - 8:00 pm
Free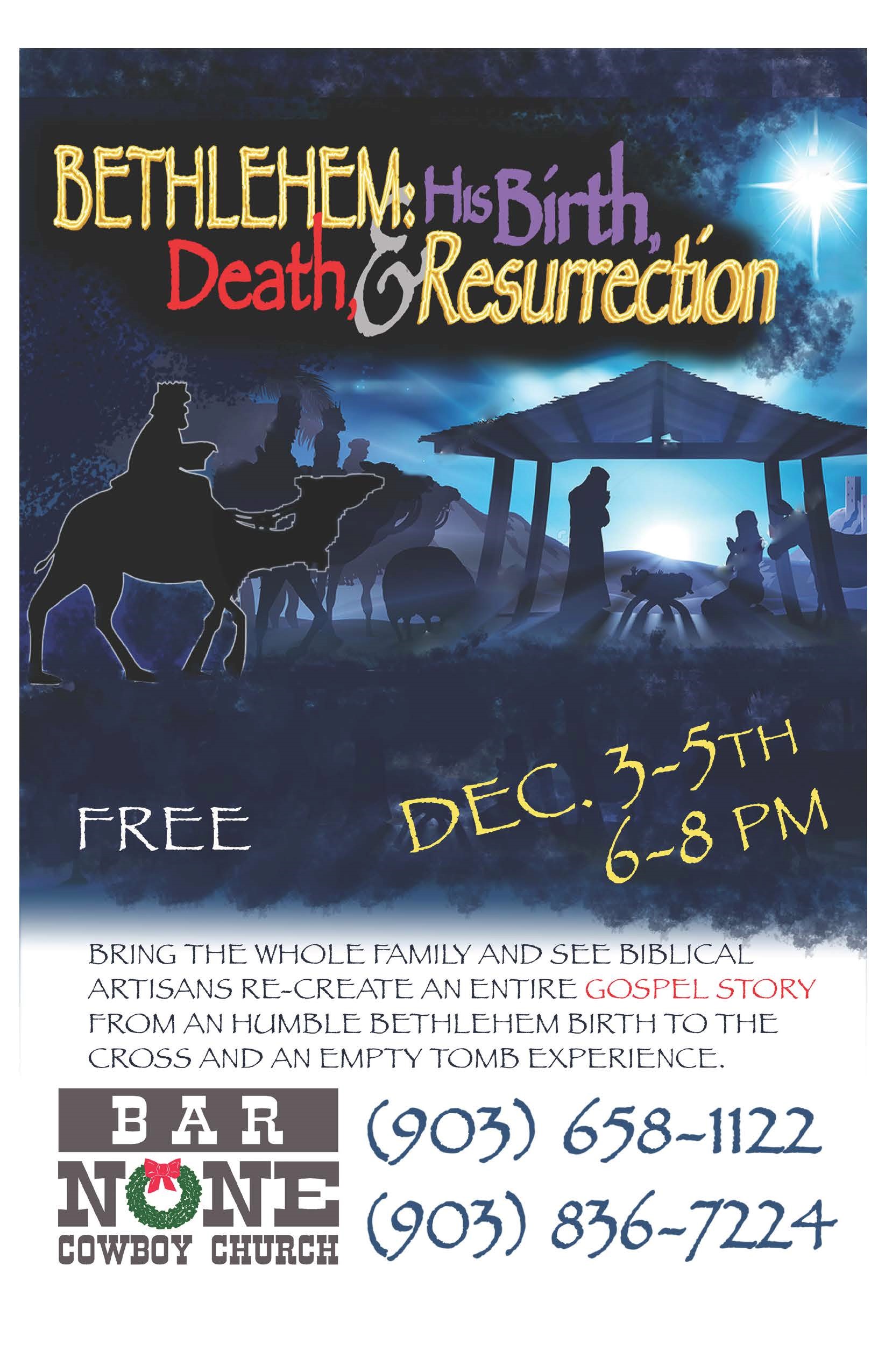 Bring the whole family and see Biblical artisans re-create and entire Gospel story from an humble Bethlehem birth to the cross and an empty grave experience.
See Bethlehem much like it could have been the evening Mary gave birth to Jesus: from sights, sounds, tastes, and hands experience the town that gave birth to CHRISTmas.
It is a come and go experience. The gates to Bethlehem open at 6 p.m. and close at 8 p.m. There is no need for a rain out….it is a covered area.
After the experience, grab a cup of coffee, chocolate, or wassail and a couple of cookies for a sweet ending.
Free event
For more information: 903.836.7224 / 903.658.1122